Volvo Winter Tires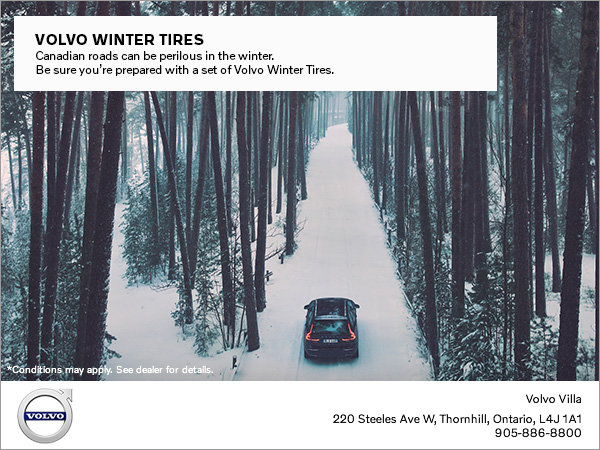 Winter wheels are key to driving on icy surfaces like snow and low temperatures. Our collection of Winter Wheel Kits is designed to work in partnership with the safety features of your Volvo.
Get the best Winter Tire Kits at Volvo Villa in Thornhill, Ontario.
Conditions apply. See dealer for details.