The 2019 Volvo XC40
November 20 2018, Volvo Villa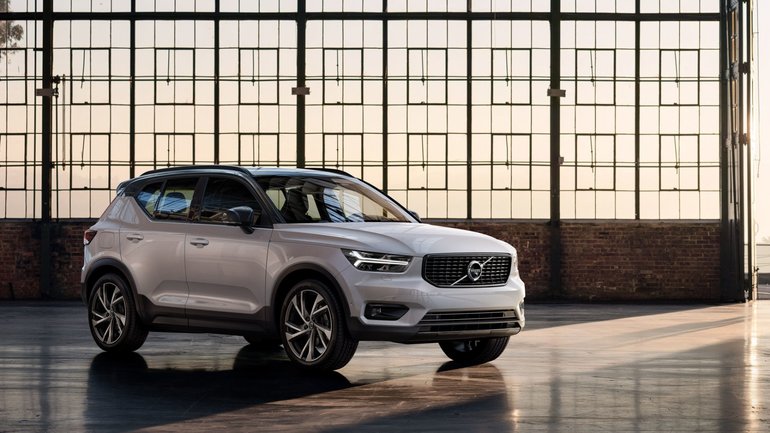 Volvo has been on a roll over the past few years, all of which can be traced back to the redesign of the Volvo XC90 in 2014. Today, every vehicle in the Volvo lineup has been updated over the course of the last three years, while other models like the Volvo XC40 have been introduced for the first time.
With the Volvo XC40, you get all of the refinement and luxury that you'd expect from your Volvo at a fair and accessible price. You get all of the safety and connectivity features of other Volvo models as well, and there's a ton of space in the 2019 Volvo XC40.
The Perfect Vehicle for a Young Active Family
The 2019 Volvo XC40 may just be the perfect vehicle for a young, active family. It features a ton of interior space and plenty of cargo space as well. As a matter of fact, you'll get more space in the XC40 than just about any other subcompact luxury SUV.
You'll also get more power, thanks to the XC40's turbocharged four-cylinder engine that delivers 248 horsepower and 258 pound-feet of torque. Point blank, there isn't a more powerful engine in this segment. Having said that, the XC40 is far from being inefficient and its fuel economy ratings will actually surprise you.
Inside, you get the luxury of other Volvo models along with the Sensus Connect infotainment system, Volvo on Call app, and impressive safety features like City Safety, large animal braking and avoidance, lane departure warning, and more.
If you're looking for a spacious and luxurious sport utility vehicle that doesn't ask you to compromise, provides impressive safety technology, and includes all the comfort amenities you want, check out the 2019 Volvo XC40 at Volvo Villa today.
Book your test drive online now!