The 2019 Volvo S60
November 20 2018, Volvo Villa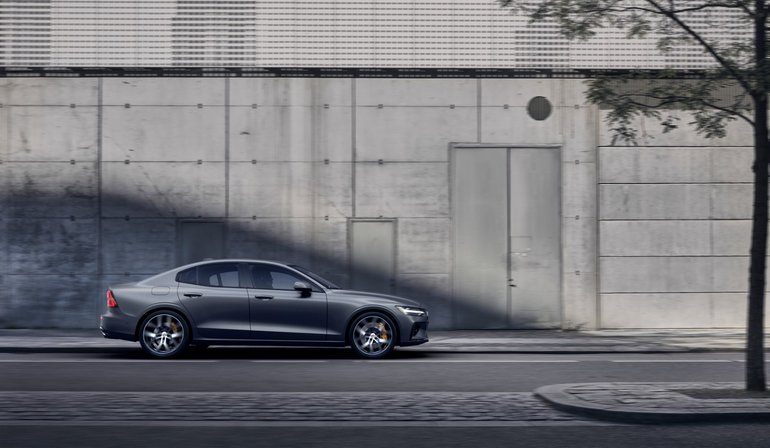 Volvo has been revamping its model lineup over the past few years, and the most recent model to be redesigned is the Volvo S60. Now in its third generation, the 2019 Volvo S60 was introduced a few months ago and will be arriving on the market in winter. You can, however, already order your Volvo S60 today at Volvo Villa.
Three Engines and the Most Advanced Features You Could Ever Want
The 2019 Volvo S60 is the latest Volvo model to be built on the SPA platform. That means you get the same engine options and overall mechanical specs as other vehicles like the Volvo XC60, which is also built on the SPA platform.
With the 2019 Volvo S60, you get three engine options, starting with a turbocharged four-cylinder engine that delivers 250 horsepower and 258 pound-feet of torque. This engine is found in the entry-level T5 version.
Next up is the Volvo S60 T6, which features the same engine but has a supercharger added to the mix. This means you get 316 horsepower and 295 pound-feet of torque. Both engines are paired with an eight-speed automatic gearbox.
The 2019 Volvo S60 will also be available with a T8 plug-in hybrid engine that impressively delivers 415 horsepower. This engine will power the T8 Polestar S60, which is more exclusive and sits at the top of the Volvo S60 range.
Visit Volvo Villa today and place your order for your next Volvo S60. Along with its impressive engine options, the 2019 Volvo S60 also features some of the most advanced active safety systems of any luxury sedan. It can brake for cyclists, pedestrians, and even animals.
Other features such as ventilated seats are exclusive in the segment. You won't find many other compact luxury sedans that provide anything close to the same level of refinement as the 2019 Volvo S60.
To learn more, contact us today at Volvo Villa.